Murphy Students Attend the Minority Pre-Law Conference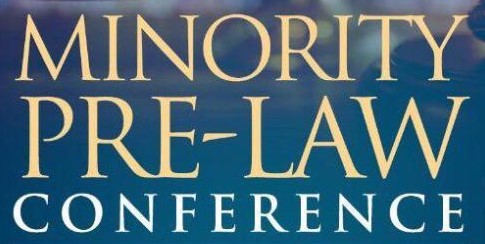 ---
Yesterday, Mrs. Burrow and Mrs. Erdman took a group of Murphy High School students to the Minority Pre-Law Conference at the Federal Courthouse and The Renaissance Hotel. They had the opportunity to meet ​Chief U.S. District Judge Jeffrey U. Beaverstock​​​ the
​​​United States District Judge for the Southern District of Alabama.
After, they listened to Dr. Ryan Williams the
​​​Assistant Professor and Pre-Law Advisor at the University of South Alabama. He told them about preparing for Law School in high school and college and answered questions from students about suggested courses and skills to prepare and also groups that they can join in college pertaining to pre-law.
Then, they had a lawyer panel discussion with 4 local lawyers where they were able to ask additional questions about college, the LSAT, and law school and get advice on making sure you have the best chance at success in their academic careers.
Students then viewed excerpts from a mock trial taking place during the recent Southern Classic Trial Advocacy Competition in which students from the Thomas Goode Jones School of Law (Montgomery, Alabama) competed against Harvard Law School. The session was moderated by Sean Costello, United States Attorney for the Southern District of Alabama, and Justin Roller, Assistant United States Attorney.
We then met with U.S. Magistrate Judge Sonja Bivins who is the
United States Magistrate Judge for the Southern District of Alabama and a PROUD Murphy Panther! 💙💛💙💛
Students were escorted to one of the courtrooms where Judge Bivins met with the students and provided an overview of how the courtroom is setup and used during a trial and also careers in the court system that do not involve law school.
We then concluded our visit at The Battlehouse Hotel where students enjoyed lunch and received important legal advice from Mr. Ricardo Woods.