Murphy Students Dominate at their District Theatre Competition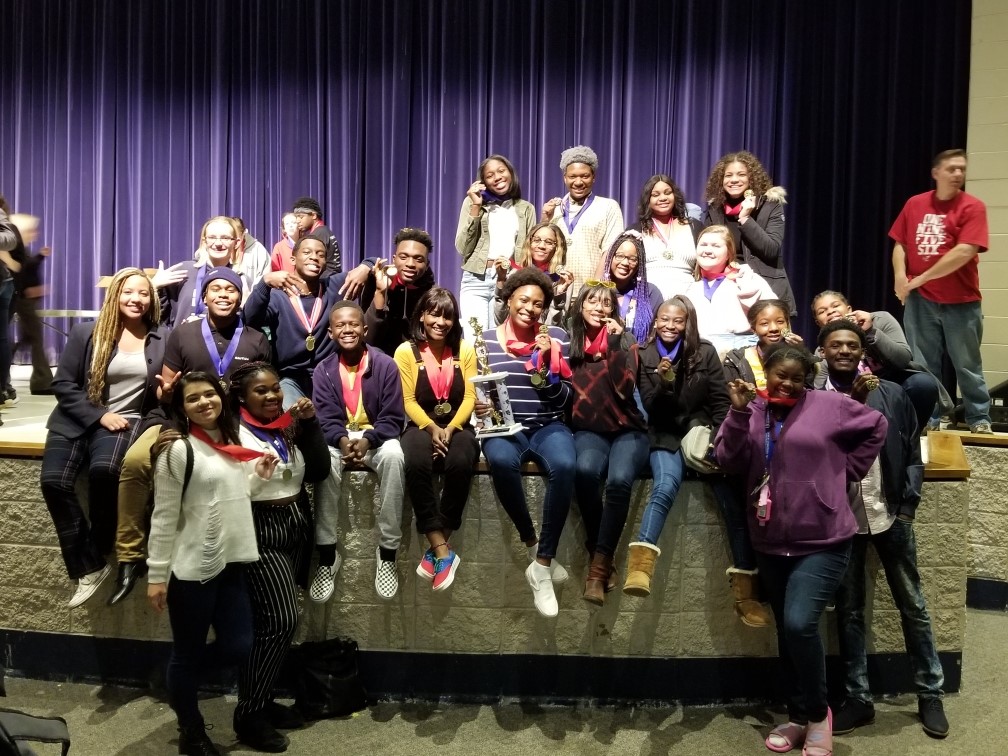 ---
The advanced theatre students competed at their district theatre competition this weekend at Baker High School. They represented Murphy well and over half of them will advance to state to represent our school the first weekend in December. Many of these students have never competed before!
Special thanks to Mrs. Strada who came and helped out so much!!!
They are ranked as Superior(advances to State), Excellent, and Good.
One Act Results:
Superior Ranking
All Star Cast: Ronnie Carson, Kaylebh Casey, and Kiarra Marion.
Best Actress (of entire one act competition): Aaliyah Abdelhadi
Superior and advancing to state in their respective categories:
Aaliyah Abdelhad
Katera Rankin (two categories)
Danialys Rodriguez
Mchauncey Woodberr
Ronnie Carson (2 categories)
Darrius Bushe
Jalen Williams
Chase Spangler
Gabe Robertson
Jazell Knight
Deshonte Young
Renell Henderson
Kiarra Marion
Chloe Duren
Patience Pettway
Brianna Dennis (2 categories)
Tomaris Mcduffie
Madison Thomas (2 categories)
DeWayne Wheat
Anna Claire Imel
Alayshia Phifer
Excellent Rankins:
Gabby Scott
Deshonte Young
Serenity Smith
Renell Henderson
Aria Nobles
Malcolm Watkins
Kayleb Casey
McKenzie Longmire
Takerrria Moore
Brianna Williams (2 categories)
Adaysha Culpepper (2 categories)
Carantin Balbuena
KaGerika Gandy
Josh Washington
Gabe Robertson
Mallory Creel
Delilah Broadhead
Danialys Rodriguez
Alayshia Phifer
Ashley Ritter
Anna Claire Imel
Kareem Agee
Josh Turner
Tramiya Massey