Holly Norris
12th Grade, 10th Grade (N-Z), & Dual Enrollment Counselor
hnorris@mcpss.com
221-3186 ext 53005
Gabarel Lambert
11th Grade & 10th Grade (A-M) Counselor
glambert@mcpss.com
221-3186 ext 53008
Kimberley James
9th Grade Counselor
kjjames@mcpss.com
221-3186
How do I see my counselor?
Students:
Email your counselor
Leave a note for your counselor in her box which is located in the front office.
Parents:
Call front office and schedule a conference
Email counselor
Call and leave message with counselor
ACT State and District Testing: ACT Online Resources for Examinees
We have provided a number of online resources to help your examinees prepare to take the ACT, including the ability to take a practice test in an online format.
Preparing for the ACT Test Taken Online is a free guide that provides instructions for taking online practice tests and explains how to use the online application and navigation system. Students who take the practice test online will not only be able to see the types of questions that will appear on the test, but they will also be able to become familiar with the testing application to better navigate the online system on test day.
A practice test is also available to examinees taking the ACT on paper. Preparing for the ACT Test offers practice test questions, starting on page 10.
An updated Examinee Tutorial also will be available soon to assist examinees in preparing for their online test experience. Check back to the same webpage for this additional resource.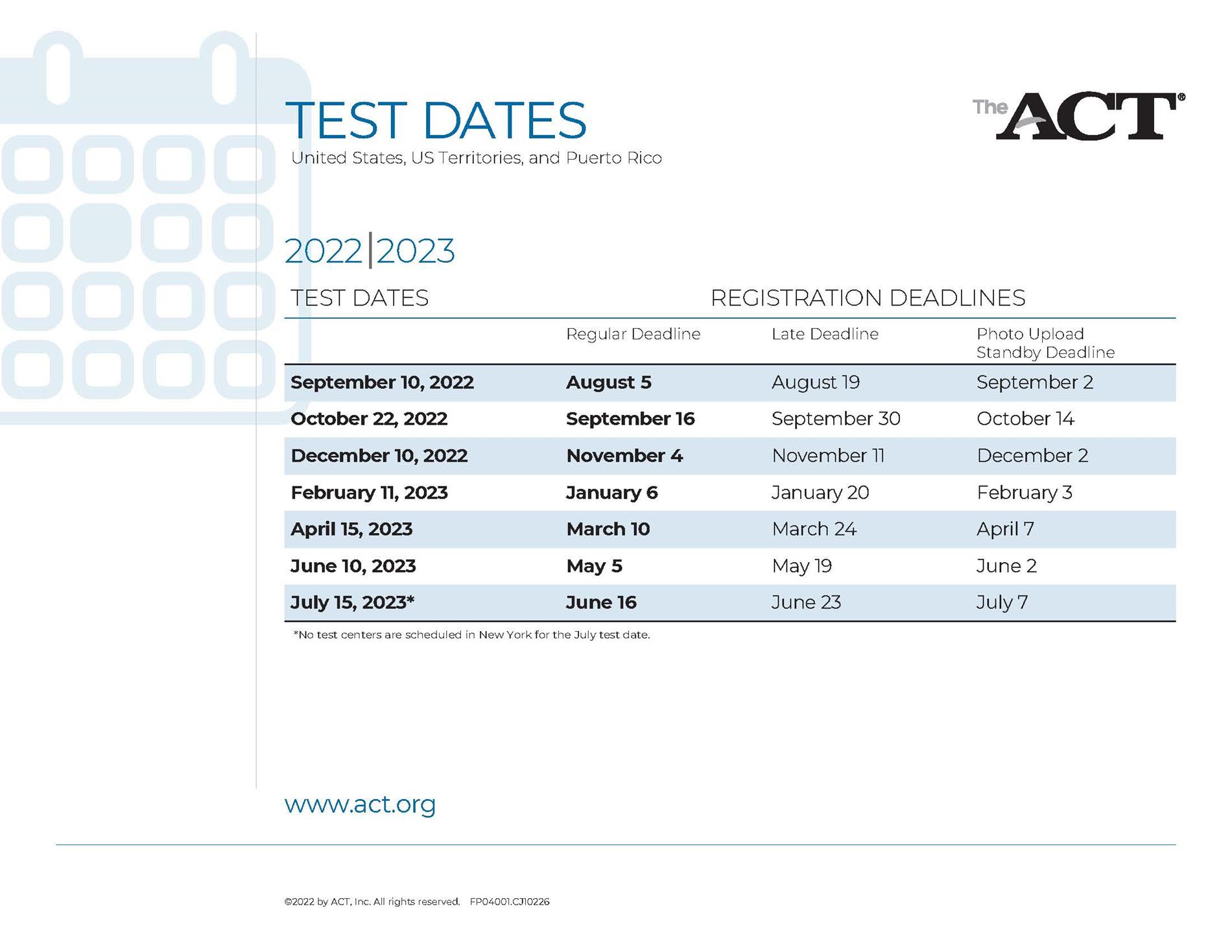 Apply for federal student aid online using FAFSA on the web (the online version of the Free Application for Federal Student Aid or FAFSA). Applying opens on October 1st
Please note that you must see Mr. Plattenburg regarding cap and gown, senior fees, senior supplies, or graduation ceremony.