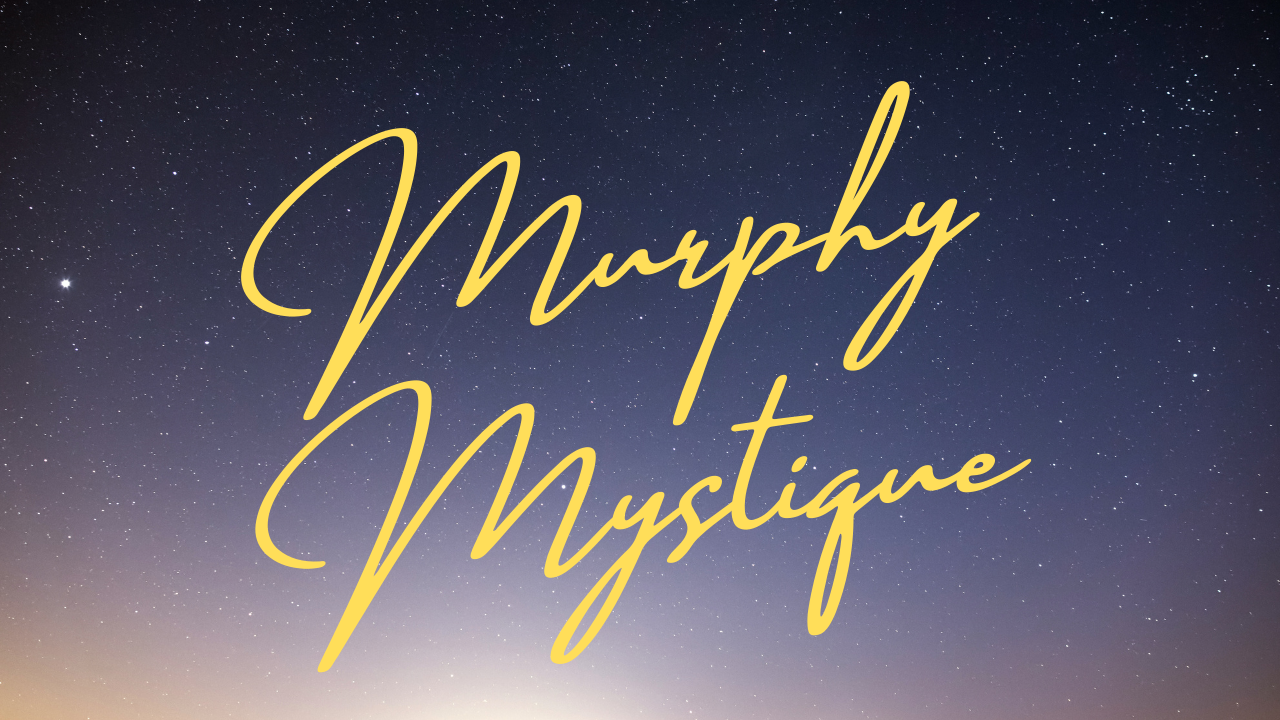 When defining The MYSTIQUE of Murphy, who better to ask than those who know her well.....
We will never be able to define the Murphy Mystique. It is too multi layered, complicated, and mysterious. It comes from our history, our passion, and our identity. Murphy is inextricably tied to Mobile history, and having a connection to it is a source of pride for people. That is part of the Mystique. I think it comes from a sense of connectedness. Everyone who attended or worked here knows the same songs, the same cheers, the same history, the same halls, the same classrooms. The fact that the connection goes back so many decades makes it special. That is what creates the Mystique, which is a feeling of pride and love.
-Noel Tate
-
What makes Murphy so grand is our alma mater. I am a musician and I have heard many high school and college alma maters. The Murphy High School alma mater is one of the prettiest alma maters I have heard. Every time I sing or play the Murphy High School alma mater, I get goose bumps.
-Carl Cunningham Jr., Pd.D.
The "Murphy Mystique" comes from the rich history and tradition of Murphy and the size of the campus. Murphy seems almost like a Hogwarts-ish place full of old traditions, beautiful buildings, and classic stories. The "Murphy Mystique" encompasses all of that. Murphy High School is the heart of Mobile and its mystique comes from the wonder and mystery that surrounds it.
-Bernard Crandle

The Spirits of Murphy....
Most of you, I'm sure have heard of Sarah, our campus
ghost
. If not, here is one version. As with most legends, the story has changed over time and many different versions now exist. This is the story I was told when I did my student teaching here in 97.
The Carlen family built their house here in 1842 and raised 8 children on their farm that eventually became Murphy's campus. Having so many children, they needed help, so they hired a nanny from Sweden. When she arrived, Sarah was young and beautiful. Mrs. Carlen decided Sarah would NOT live in the house with her husband, so they set her up a room in the top of the barn which sits where the Auditorium is not (that location is actually true-it really is where the barn was). Sarah loved to read, and at night when the Carlens would go to bed they could see a candle in Sarah's window where she was sitting up reading.
There was a tradition at the time of hiring itinerant workers who were passing through. Mr. Carlen hired two men to work on the farm temporarily, and while they were here they one night raped and murdered Sarah. Her body was found the next day, but the men were gone and were never caught. A few nights later, the Carlens saw out their window that Sarah's candle was lit. Thinking the killers were back, they ran to the barn to catch them only to find no one was there. They blew out the candle and returned to their house only to see the candle was lit again. They returned to the barn to find no one. After this happened several nights, they decided Sarah must be returning to her room to read as was her habit. That is why the Auditorium lights mysteriously go on and off at odd times now.
Various versions of the story also have Sarah planning to run away with a slave or with a Native American. They were caught and hanged from Sarah's tree, the oak tree next to the Auditorium. (It is true that Sarah's tree is the only tree on campus that is from the days as a farm).
There was no Sarah. She never existed. The Carlens did raise 8 children here, but they never had a nanny. They had three slaves who were lost to history. We do not know if they died, were freed, or what happened to them. There was never a paid nanny.
In the late 80s and early 90s Murphy suffered frequent break-ins from vandals and mischief makers. A creative writing class in the early 90s decided to write a story to try to help stop the break ins. They used a kernel of truth-that lights in the Auditorium DO go on and off without explanation (this still happens even after renovation) and that the Auditorium sits where the barn sat to write a fictional
ghost
story. It worked splendidly. Not only did the break-ins stop, but custodians who worked here at the time cleaned the Auditorium first each day because they did not want to go in there after dark.
So, Sarah never existed and is not responsible for any of the happenings on campus we attribute to her.
However, Old South Paranormal, a local paranormal investigation group, did come to Murphy's campus twice to investigate the Carlen House, Arts Building, and Auditorium. Activity was found in all three buildings, but especially upstairs in the Arts building. In the Carlen house, an EVP was recorded of a woman's voice saying, "Who are they?" In the Auditorium, the group got a lot of "flashlight play" in which entities responded to questions leading them to believe former teacher Lois Delaney and former student Eugene Walter both may visit the building at times. The really impressive activity came from the Arts building where they heard whistling and footsteps up and down the hallway all night long in spite of no one being there. In the early 70s Murphy's choir teacher was Myrtle Peters. She loved Murphy and had great school spirit. During the time she was employed, Mrs. Peters was killed in a car accident (not on campus-as far as we know, no one has ever died on this property). Because all activity seems centered around the chorus room, we think it must be Mrs. Peters sticking around her beloved Murphy.
As far as we know, Murphy is the only school in the country to have been invested by a group and proven to be haunted! All our spirits are happy and cause no trouble for us. We love having them here. I personally speak to the Carlens every time I pass the Carlen house or come to campus alone on a weekend.
I'm sorry to have been long winded, but now you know the story of our campus ghosts, both real and fictional. I hope you all come to love our campus and our history as much as teachers have since the 1920s when we moved here from Barton. We really do work at a very special place, and we are lucky to be a part of her history.
-Noel Tate
The piano has and still does play by itself at times. Myrtle does sing every spring semester on the same song with a very beautiful high pitched harmony. Some classes have actually stopped singing when this happens to figure out who is making that tone because it sounds much better than a "beginning singer". About 5 years ago, I started inviting Myrtle to guest artist on the spring concert!! The door does open and close by itself along with the windows. This happens during class with students, so students can vouch as well. I always listen for whistling when that happens but only hear the sounds of "Murphy".
Lastly, I like to think that "Sarah", as me and Green collectively call them since we co-habit, is mentioned in our famous alma mater in the second verse where it states: "a soul was there, a soul so fair, who spirit shall never die" -Joel Stevens

In 1835 public schools were not mandated, but Mobile was a progressive city who wanted to open the first public school in the state. They worked with state legislator Willoughby Barton to create a lottery to raise funds to construct Barton Academy. The building was completed in 1836, but for many years it was used as a boarding house, a meeting place for various fraternal organizations, and private schools. In 1852, the first public school in the state was finally opened in that building. In 1854, the first teacher training program in the state began there as well.
The school remained in place until the Civil War when the building was used as a make-shift hospital for soldiers. After the War, the school was reopened but girls and boys were segregated into a boys' school and a girls' school. At some point they integrated again into one and remained in the building until the 1920s.
By the 20s, Mobile's population had exploded. Barton was packed, and students were asking for a new school. They held Barton Night which was an open house where the public came in to see what the students were doing. It did not drum up the support for a new building as students had hoped, so the next week students staged a protest. They marched out of Barton and paraded through the streets of downtown so the business leaders would see the how many students there were. The parade worked, and plans were begun for a new school.

Land was bought on the outskirts of the city. The Carlen family owned a farm on Carlen Street where they had been since 1842. They sold the farm to the city and construction was begun. Barton Academy officially moved to the new Mobile High School in 1926. The campus only had one tree, but we will save the story of our beautiful trees for another day. The colors of blue and gold (blue of the southern sky and gold of the sun) were brought with them from Barton, and the students voted the Panther as the school mascot. The yearbook became the Mobile High Annual, known as the Mohian. Two years later, Mobile High was renamed Murphy High School in honor of former superintendent Samuel Silenus Murphy.
The Auditorium was the first building completed, and it served as the civic auditorium for Mobile until 1966 when the Civic Center opened downtown. Bob Hope, Andy Williams, Agnes Morehead, Tallulah Bankhead, Eleanor Roosevelt, and other famous people appeared on the Murphy Auditorium stage. It was renamed the Lois J. Delaney Auditorium in 1986 in honor of a former Murphy drama and speech teacher.
The 30s and 40s were a time of growth for Mobile and Murphy. During the 40s there were over 4,000 students enrolled, and they went to school in shifts, morning or afternoon. The 50s brought about the Cold War, and plans were made to use the tunnels as a fallout shelter. The fallout shelter sign from the 50s remained in the courtyard area until the tornado. Sadly, it disappeared during renovation afterwards. During this time, drills were held in which an alarm would ring and parents would drive to campus, load up students, and take them to the outskirts of the city where they would be safe if we were bombed. The outskirts meant Wragg Swamp, the location of Bel Air Mall now.
The 60s were a time of change for our country, and Murphy was a part of that. During the Civil Rights Era, the first black students, Henry Hodby and Dorothy Davis, attended Murphy in 1963 and graduated in 1964. Other black students opted to attend throughout the 60s. In 1970-71, the decision was made to close Central High School and the students were sent to Murphy. Many Murphy students were transferred to Davidson to make room. There were bitter feelings and resentment all around. Central was closed suddenly with no warning against the will of the students and alumni. At Murphy, racial fights required local police, riot squads, and the National Guard to be present. Outside protestors were bussed in, and Murphy was featured on the national news.
The mid 70s brought Murphy two of our favorite traditions. Cheerleaders brought home two new cheers from a camp at Auburn-Uh Huh and Take it to the Limit. We will talk about those and pep rallies soon!
In the 1980s Mrs. Sibley and Mrs. Delaney worked to get Murphy placed on the National Register of Historic Places, which turned out to be very important later. The Murphy/Vigor football game was televised nationally in 1989.
During the 90s the IB program, Panther Pride, and Alumni Association all were formed. Redbook and Seventeen Magazine both did spreads on the school.
During the early 200s ACT visited the school because our ACT scores were in the top 15% nation-wide and the annual Panther Run was begun. A tornado struck Murphy on Christmas Day 2012. The school and neighborhood received significant damage. The Auditorium, the heart of our school spirit, was the most damaged. During renovation, students were transported to the Clark Shaw campus by bus every morning and back to Murphy to depart every afternoon. This went on for a semester before we returned to campus the next fall.
That's the short version of how we started and how we ended up here. There are so many side stories I could go on all day, but maybe I can share those another time.
I hope we all realize how special Murphy is and how lucky we are to be a part of the history. It is our responsibility to preserve that history, protect it, and pass it on to future generations, instilling in them a love for our school and its place in Mobile history. -Noel Tate
One of our favorite Murphy traditions is the Uh Huh cheer, so we are going to talk about cheers and pep rallies this week.
Pep rallies have been held at Murphy since we moved to the Carlen Street campus. They were traditionally held in the Auditorium until the tornado. While the Auditorium was under renovation, pep rallies were moved to the gym and outside. During this time they sort of died away. Not as many were held, and the traditional way of holding them changed.
Through our history, pep rallies developed into a tradition of their own. Each pep rally had a theme that was repeated every year with a few tweaks.
The second pep rally of the year was always the Powder Puff pep rally where guys dressed like cheerleaders. Unfortunately, officials felt that was getting out of control, so it was changed over to the pink out pep rally in support of breast cancer since it is usually in October.
The Davidson pep rally was always Cowboys vs Indians. The MGM game was always marked by a pep rally with a redneck or country theme.
Everyone's favorite pep rally, of course, has always been against our traditional rival, McGill. That pep rally was always the Kill McGill pep rally and always centered around the death of a yellow jacket followed by a funeral procession.
Homecoming has its own special pep rally. That is one of the rare times the slow motion cheer is held. It also always includes the He's Cool cheer.
Now, everyone's favorite cheers and the two most recognizable are Uh Huh and Slow Motion. But how did we get them?
Both came from a state cheer camp at Auburn in the 1970s. Our own Debbie Hall was a cheerleader for Murphy at the time and was one of the cheerleaders who brought these two cheers back.
The Slow Motion cheer uses all of our other cheers. Two cheerleaders do a portion of each cheer, but they do it in slow motion while wearing a vintage cheer outfit from years past. This is done to the Eagles song Take it to the Limit. This cheer is only done for Homecoming, the Senior Farewell pep rally, and for state playoffs.
Uh Huh is a crowd favorite. People always run into the aisles to join in. Cheerleaders line up and clap to the beat as they repeat the cheer. Watch the video attached of alumni cheerleaders joining on the field during a class reunion weekend. There is a rumor going around that at the end of the year there might be a special school wide Uh Huh if things become safe enough. If not, maybe next year! -Noel Tate
Murphy Cheerleaders 1996/97 Reunite

One of Murphy's longest running traditions is our graduation ceremony.
If you have not attended a Murphy graduation, you may not be aware it is very different from ceremonies at other schools.
The biggest difference in our graduation is that our ceremony is traditionally student led and student centered. Students themselves began this tradition when the school was still housed at Barton Academy and brought the tradition to Carlen Street. Rather than having a guest speaker give a commencement address, seniors vote six of their classmates to serve as senior speakers. An open call is made to the senior class for tryouts. Those interested prepare a speech that is presented to select faculty members. The field is narrowed down, and those candidates present their speeches to the senior class at a class meeting. After hearing the sample speeches, seniors vote on six of those to speak at graduation. These six representatives meet for several weeks with a sponsor (currently Mrs. Delchamps) to choose a theme for graduation and write their speeches. Speeches reflect the chosen theme and will recount that their years at Murphy. Because of this, the speeches are much more sentimental and meaningful to the graduates.
Most schools have an assistant administrator call names of graduates and they are handed a blank sheet of paper as they cross the stage. Murphy again has students lead this portion of their ceremony. Teachers make recommendations of seniors to be roll callers. The graduation sponsor (Mrs. Enfinger has passed this job to Mr. Plattenburg) chooses a diverse group from that list, attempting to make sure all graduates feel they are represented on stage. Preparing for this part of the program is one of the most time-consuming parts of graduation practice because roll callers have to learn correct pronunciation of all the names they are calling. On graduation day, roll callers call names as students cross the stage and the principal hands them a scroll containing our school creed. They are given a date when they can come back to campus to pick up their actual diploma. An interesting side note is that some graduates have never picked theirs up, and we have some of those left behind diplomas from as far back as the 40s.
The appearance of our graduation is different as well. As far back as our history is recorded, Murphy has worn white caps and gowns with no stoles. Girls must wear a white dress with white flats and guys must wear khaki pants, white shirts, along with a tie and dress shoes in black or brown. Gowns are not allowed to be hemmed and caps are not allowed to be painted and decorated the way some colleges allow. This keeps our gradation looking very regal, formal, and respectable. While some schools allow various cords, Murphy has always limited cords. For many years none were allowed. Eventually, National Honor Society cords were allowed, and now we do allow a credential cord as well. While it would be nice for all cords to be allowed, Murphy has just always had too many groups which would make the cords a distraction.
Our graduates do not line up alphabetically. They are lined up by height. The reason for this is that the sea of graduates looks very crisp and formal when they walk in and are seated. Rather than varying heights, the audience sees the group rising front to back like a wave. A side benefit to this is that families do not attempt to come late or leave early based on their student's last name and when they think that student will cross the stage.
Some of our traditions have been around so long we tend to think that they have always been a part of Murphy. Two of those are songs we sing at graduation. Graduation Days and our Alma Mater seem to have been a part of Murphy since the beginning, but they each came along later. The Alma Mater was adopted in 1945 and Graduation Days was written in the late 40s but became a hit for the Four Freshmen in 1956. Sometime around then was when it was incorporated into our graduation ceremonies. Every year graduates are required to learn and sing both of those songs at graduation. Of course, every year we struggle with getting them to sing the Alma Mater in the traditional manner rather than yelling repeated Mobile Bay in the Alma Mater.
Through the years graduation has been held in various locations including Ladd Stadium, the Mobile Civic Center, and the Mitchell Center at USA. This year we are slated for a 1 PM graduation at Ladd Stadium due to covid restrictions. Regardless of location, Murphy is special in that our ceremonies are always traditional and allow graduates through the years and decades to connect. Graduates from the 50s and graduates from this year all know the same songs and all experience the same graduation ceremony. It gives us a continuity and a history that other schools do not have. This is just one more way that Murphy is special and unique. -Noel Tate

Some have heard there are mysterious tunnels under Murphy, and this has often led students (and teachers, but we are not going to talk about Mr. Tate or Mr. Cieutat) wanting to go in them. The tunnels do exist, but they are not so romantic or mysterious.
When Murphy was built in the 1920s it was state of the art. There was no such thing as air conditioning of course, but we did have steam heating. That is why you see a tower on the north end of campus at the end of the main hall. It was the vent for the boiler. The steam went through pipes to cast iron radiators in all classrooms. There had to be return pipes and storage tanks as well. In addition to these, there were waste pipes and potable water pipes that had to be installed. The tunnels were built to accommodate these.
Over the years the tunnels also served as a storage area, and during the Cold War years there were plans to use them as a fallout shelter if needed. As different technology was added, various wiring systems were also run through them.
Of course, the tunnels under campus led to all sorts of notions about them being haunted, mysterious, and fascinating. Students have managed to access them from time to time, and the school paper did a story on them a few years ago.
Truth be told, they are much less mysterious in person. They are not tall enough to stand in, so you have to crouch or go through on your knees. The only tunnels that are concrete are those beneath the main building, UA building, and English building. Tunnels do connect those buildings as well as the Auditorium and gym. The tunnel around the pool is brick and is the only one tall enough for someone to be able to stand up in. The others are dirt/mud.
After the tornado, renovations included removing much of the old piping and cleaning the tunnels. They also put a new lock on the boiler room entrance (and removed the old boiler) as well as putting bars over the main entrance. The manhole covers around campus are also access points to the tunnels.
So, yes, there are tunnels under Murphy, but they are not a particularly mysterious or pleasant spot. When we get to do a campus tour, I will be sure to show one of the entrances so everyone can see in person what they look like. Until then, take a look at the attached photos of the tunnels and the map detailing where they are located. Just one more thing that makes Murphy unique and adds to that Murphy Mystique! -Noel Tate