Senior Class Announcements
For questions, contact Michael Plattenburg
mplattenburg@mcpss.com
251-221-3186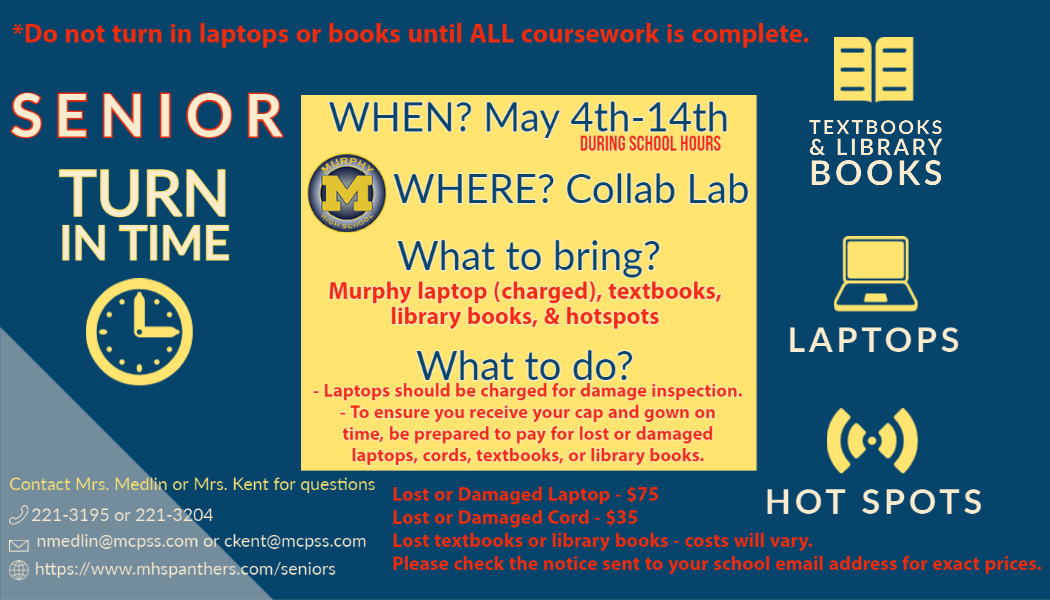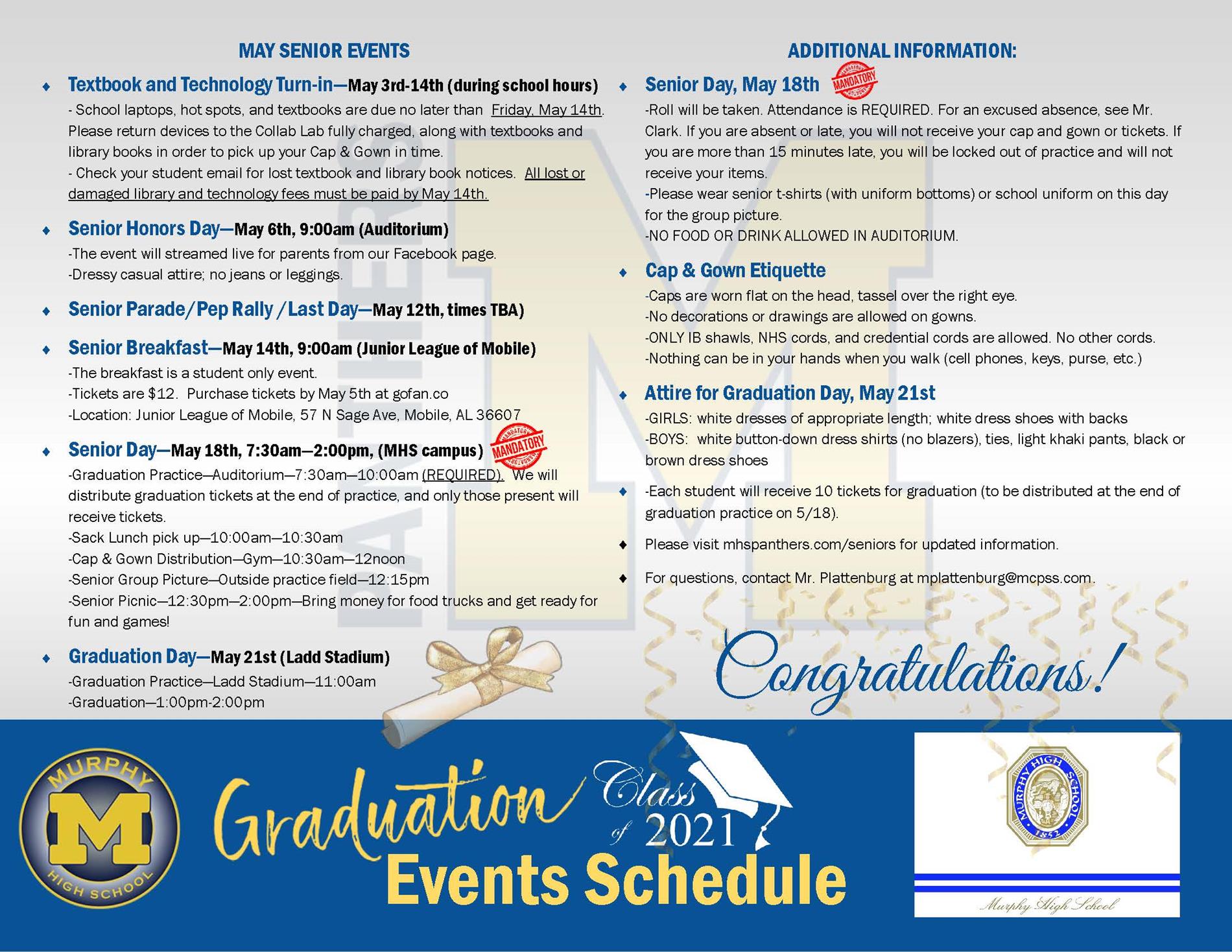 Senior Portrait Information/ Jim Owen
If you missed having your senior picture taken please contact Jim Owen and make an appointment.
251-476-1514

Ordering your Cap & Gown BALFOUR
All cap & gown orders must be received by February 1, 2021. Please click and complete the form below to order your correct size. Please fill out and submit the form, even if you are not ready to purchase at this time, so that we have the information on file.
All caps & gowns must be purchased from Balfour at the following link. Additional items may be purchased as well, but the $80 cap and gown is required. Orders are due by February 1, 2021.
CONTACT BALFOUR DIRECTLY WITH ALL QUESTIONS/CONCERNS.
251.476.5203 email: mobilebalfour@bellsouth.net
Click on the Graduation Brochure below to see additional items.
Senior Class Fee is $40 and payment is due by April 1, 2021. This fee pays includes a senior shirt and sweatshirt. Please use the following link to pay your Senior fee.
Click here to pay your Senior Fee.
Click here to give us your t-shirt size for your senior shirt!
****Due to the current pandemic, there is no additional information to share at this time. As information becomes available about graduation 2021 and any senior events, Murphy will notify parents and students through this website and other social media.
Graduation Information
Date: Friday, May 21, 2021
Time: 1pm
Location: Ladd
Practice Time: 11:00
Gates Open: 12:00
Starts: 1:00
Ends: 2:00