Senior Class Announcements
For questions, contact Michael Plattenburg
mplattenburg@mcpss.com
251-221-3186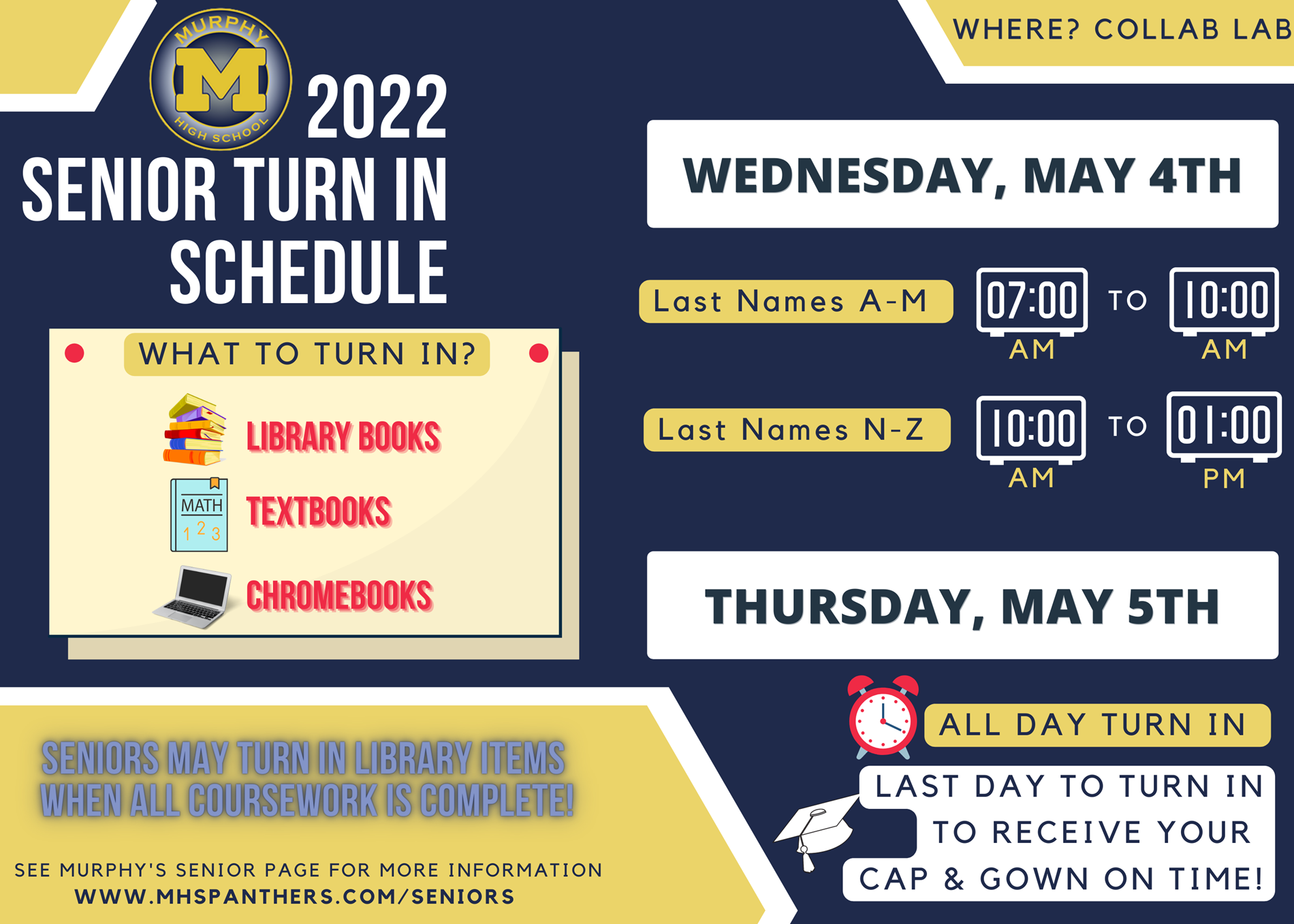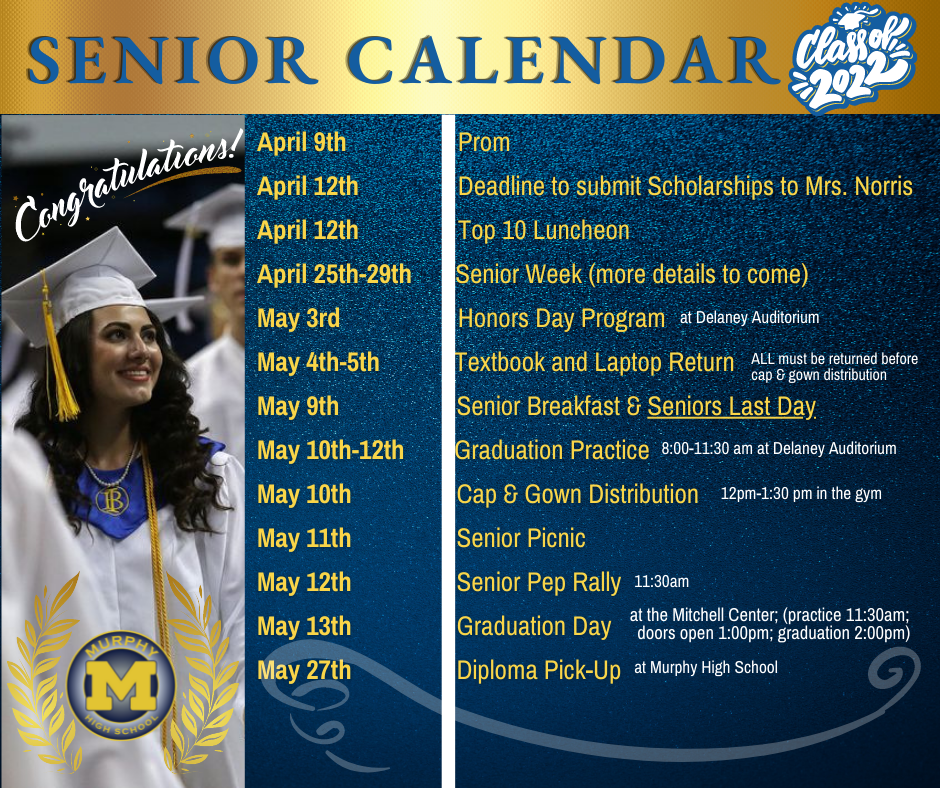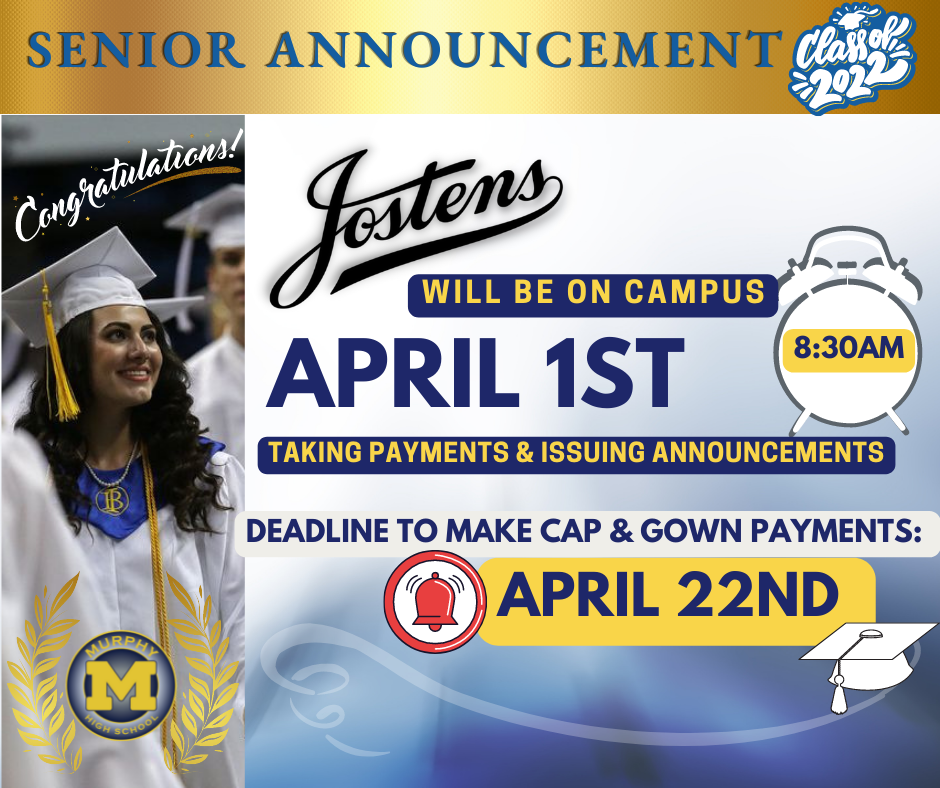 Congratulations on entering your Senior year! Jostens is proud to serve you as you embark on an unforgettable journey through your last year of high school. Please note the following information that will help guide you to a successful graduation.
First and most importantly, I want to inform you of some key dates that have already been established.
SR CLASS MEETING: The MHS Senior Cap & Gown/ Graduation Supplies meeting will be held on the morning of Tuesday, October 26th in the auditorium. All Seniors should attend and bring a pen to write with. At this meeting, I will explain the ordering process for cap & gown and any other items you wish to purchase. I will explain the payment options, how to order, and I'll bring samples for you to view. I will also answer any questions you may have regarding graduation. You will receive a packet of information and an ordering kit during this meeting. No money will be due at the meeting.
CAP & GOWN/ GRAD SUPPLIES ORDER DAYS: We will return to MHS the following week for 2 days on Tuesday, November 2nd and Wednesday November 3rd during lunch waves to receive orders and deposits. The minimum deposit amount to order is $50 and balances must be paid in full before your cap & gown is delivered in May 2022. However, by placing a minimum $50 deposit on November 2nd or November 3rd, you can order whatever you'd like and take advantage of our "No Interest" payment plan. This allows you to make payments throughout your Senior year. This will be explained in the class meeting on 10/26/21. You may also order online at jostens.com AFTER the meeting on October 26th. The price for cap and gown is $75 and includes everything required to participate in the Graduation Ceremony in May.
I am very excited to meet with all of you and I look forward to what will hopefully be a "normal" school year. In the meantime, you can reach my office (356 Dauphin St) at (251) 345-4707 Monday – Friday 9a-4p if you need to reach out to us. Thanks much & GO PANTHERS!
Cordially,
John Wiggins Jr.
JOSTENS
MURPHY Senior Fee-Required
Senior Fee is $50.
The Senior Fee includes class gift, graduation, and other miscellaneous expenses.
Seniors may not participate in senior events until the fee is paid. Keep your receipt.
These fees are non-refundable.
Click here to pay your Senior Fee.
Senior Package is $50
Sweatshirt
Senior Shirt
Senior Breakfast
Senior Picnic
Scholarship Opportunities