Current Students Registration
Textbooks, Library Books, and Device Return
If you have not returned your textbooks, library books, or device/hotspot, you need to return it to the school as soon as possible. Devices can be returned to Murphy's main office Monday -Thursday 8:00am -3:00pm. Contact the main office at 251.221.3186 when on campus.
See below for options for paying your fees and turning in paperwork that do not require you to come on campus.

Options For Turning In Registration Documentation
- This process is for students that have a change in address.
Email – murphyregistration@mcpss.com
Mail - Include the student's name with the paperwork.



Murphy High School




100 S. Carlen Street




Mobile, AL 36606


Attn: Registrar


On-site registration will be available for parents that are unable to turn in documentation via email or mail.

On-site registration will take place:
Wednesday, July 29, 2020 8:30AM-1:30PM
Thursday, July 30, 2020 8:30AM-1:30PM


On-site Registration is only required if there has been an address change.
On-site registration will be available for parents that are unable to turn in documentation via email or mail.

Location: Murphy High School Culinary Building at the corner of South Street and Wilcox.

Process: Due to the pandemic, please remain in your vehicle. Use South Street (heading towards Dauphin) to Wilcox Street to form a line to the Culinary Building. Signs will be posted to follow. Online registration must be completed prior to coming (enrollment will be delayed if this step has not been completed). Registration payments can be submitted online via e~funds. See the flyer below about e~funds
Options For Paying Fees
e-Funds - see below for instructions here

Mail – Make Check or Money Order payable to:
Murphy High School (include student's name and what fees are being paid on memo line) and send to:
100 S. Carlen Street
Mobile, AL 36606
Attn: Bookkeeper
Cost
Registration Fee - $30.00
Parking Permit - $30.00 - 10th-12th Grades only - See the Parking Permit Form below.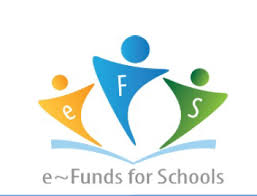 Please see the step-by-step guide below for instructions on how to set up e~Funds and make payments for your student. Click here to go to the e~Funds website.
Parking Permit Form
The Parking Permit Form is available online. Click here to access the form and pay for the spot. Parking permits are for students in grades 10th through 12th and cost $30. Parking decals will be provided to students when face-to-face instruction begins.
Due to the pandemic,
paper schedules will NOT be printed and distributed. Schedules will be available to view on August 3, 2020 in INOW.
Log in to INOW to view your schedule:

User name

:

You three initials capitalized (ABC) & last 6 digits of your state ID number

Example: KAC123456

Password:

Capital letter of your first name, lowercase letter of your last name, & 8 digit birthday 00/00/0000

Example: Kc00/00/0000


If you do not know your username/password, use this link below to request it:




Student Login Request Google Form:

https://forms.gle/D63RRzG1a1D7iaSd6


Schedule changes may be requested August 3rd - 7th here: Schedule Change Form



Online Registration For School 2020-2021
Online registration is open for the 2020-2021 school year! To register, go to https://www.mcpss.com/registration and choose one of the following: Returning Students (for a student who has attended an MCPSS school) or New Students (for a student who has never been enrolled in an MCPSS school). You will need to update all information regarding your student and complete registration. The password is reg2021 for all students. However, if you need your username you can contact the school at 251.221.3186.
If you had a change of address or are coming from a middle school, the documents listed below in the general registration information and registration dates should be submitted to murphyregistration@mcpss.com or mailed to the school. The proofs must have the student's full legal name and grade level.
All students must be registered.
Enrollment Assessment Instructions
If you do not have 2 proofs of residency in the guardian's name, please visit: https://www.mcpss.com/enrollmentassessment for procedures to provide your proofs. If you have questions regarding the enrollment assessment process, please call (251) 221-7777 option #6.

Class Fees, computers and hots spots, login access to Schoology will be addressed at a later date. Please check mhspanthers.com for more information.