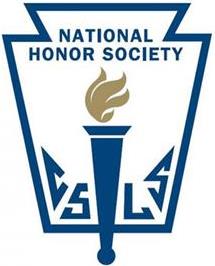 Norma Medlin 251-221-3186
Debra Shields 251-221-3186
We will have a NHS meeting Wednesday, October 6 @ 7AM in the Collab Lab.
There is $20 fee for the tassel and cord that will be worn at graduation. This needs to be paid before graduation. See Mrs. Medlin in the Collab lab to pay or pay here EFunds . Go to Optional Fees, login or create an account, and look for National Honor Society.
National Honor Society
System Guidelines

Membership selection criteria are as follows:
Grade levels: 11th and 12th
Grade Point Average: 3.5 overall unweighted
Character: *No B, C, or D offenses
* No more than three class A offenses. *4 teacher recommendations from 1st semester teachers.

Service: *Participation in a minimum of 3 service activities. Only one may be a sport.
*One activity may be a community service activity (volunteering.)
*At least one must be a school service activity.
Juniors: 15 service credits
Seniors: 20 service credits