Michael Plattenburg
Boys Head Coach
221-3186
Brandon Oliver
Girls Head Coach
221-3186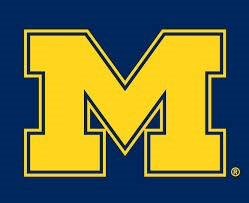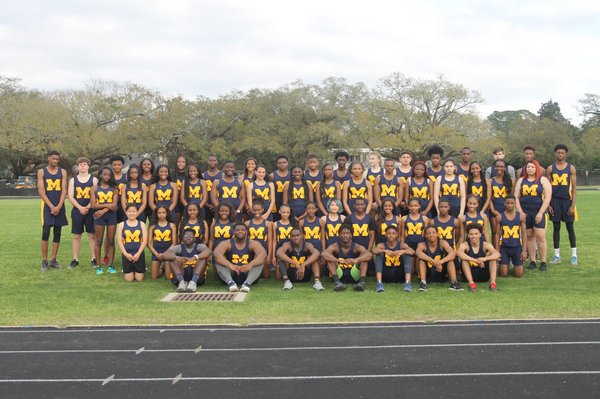 Outdoor Track & Field UPDATE:
Coronavirus Update 3/16/20:
Attention Current Team Members:
It is with great sadness but also greater resolve that I address the current health issues as they pertain to our season. Mandates from the National and State levels recommend that we do not meet as a team to practice or compete until further notice. Some advisers are saying we might be cleared to resume in early April. Others maintain that even IF schools reopen in April, activities that draw even small crowds should be cancelled or postponed until sometime no earlier than June. It is impossible to say what is going to happen but I can tell you this: YOU, as an athlete, should not stop being what you are based on these events. YOU should still train and eat as you did before all this. YOU, especially seniors, should make every effort and take every opportunity to continue doing what you do. THIS IS AN OPPORTUNITY TO RISE AND OVERCOME, NOT AN EXCUSE TO LIE DOWN AND BE DEFEATED. TAKE ADVANTAGE OF THIS OPPORTUNITY. BE DILIGENT IN YOUR TRAINING AND MINDFUL OF YOUR NUTRITION DURING THIS TIME. COME BACK FROM THIS BETTER THAN YOU LEFT IT. NO EXCUSES. NO WHINING. NO FEELING SORRY FOR YOURSELF. NO ONE OWES YOU ANYTHING. EVERYTHING IS EARNED... EVEN MORE SO NOW. DO WHAT YOU WERE HERE TO DO IN THE FIRST PLACE. BE YOU UNTIL YOU BECOME WHAT YOU WANT TO BE.
I will help you as much as I can during this time. As a father, my family comes first. I will be spending time with my family and will not be available to meet. However, I will (upon request) create workout plans for any team member who would like to continue training on their own until school resumes. Email me directly at boliver@mcpss.com so we can create a plan that works for you. I hope you all stay safe and keep improving.
Below is a link to the AHSAA COVID-19 Updates and FAQs page:
http://ahsaa.com/Portals/0/DOC031320-001.pdf
Stay safe and NO EXCUSES!!!
- Coach Oliver
Team Fee: $100 due on or before January 17th, 2020
The team fee covers our team's entry costs to compete in track meets during the outdoor season. It also helps us purchase equipment such as hurdles, crossbars, and other various equipment necessary to host meets at Murphy and participate in a variety of events.
Uniform Fee: $50 due on or before January 17th, 2020
The uniform fee is used to purchase a competition top and bottom. Athletes are required to compete in "school-issued" competition uniforms. Once an athlete has purchased his or her uniform, they may keep it forever. They may also use this uniform for future seasons. Once purchased, the uniform becomes the athlete's responsibility. If lost or damaged, the athlete must purchase an additional uniform top - $30, bottom - $25, or both - $50. NOTE: If you have a current uniform, you don't need to pay the uniform fee.
Team T-Shirt: $15 due on or before January 17th, 2020
The team t-shirt is optional. T-shirts can be purchased on a first-come, first served basis at any time during the season while inventory lasts. We will not order additional t-shirts until next season.
Help is needed at all home meets as well as the Mobile County Championships Meet at USA. If parents are able to help out at any of our meets, please contact Coach Oliver at boliver@mcpss.com . You will be given information about ways you can help.
The Track & Field team at Murphy is a "self-sustaining" athletic organization. As such, we receive no financial assistance from the school or any other entity. We are responsible for raising money for any activities in which we wish to participate. With that said, we require 100% commitment to fund raising efforts because the proceeds will be enjoyed by 100% of the team. We currently have 3 fundraising opportunities employed throughout our outdoor season.
Our first fundraiser is called, "Stock the Stand." It involves getting every team member to donate items (totaling around $15) to help stock our concession stand in preparation for our home meets hosted at Murphy's track facility. Those donations will give us a "start-up" budget to purchase concessions for the rest of the season.
Our next fundraising opportunity is hosting meets at Murphy. We currently host 2 middle school meets and one high school meet, all of which occur in March. We are required to collect a spectator admission fee or "gate" and we will also have a concession stand. In addition, we will receive an "entry fee" from each team competing in those meets.
Our final fundraising opportunity is hosting the Mobile County Championships at the University of South Alabama's track facility in April. We get to collect a spectator admission fee or "gate", concessions and team entry fees. This meet costs us a LOT of money to put on but we usually make all of it back and then some.
See "Files" below to find Middle School Meet Info sheet available for download. We are looking into having schools enter athletes into our middle school meets via al.milesplit.com. Coach Oliver will send out entering information prior to each meet. If no entering info is sent out, complete and email entry sheet to boliver@mcpss.com by 9am on Wednesday before the meet. Thanks a lot!!
- Brandon Oliver
* Out of Town Day Trip: Transportation will be provided. We will return to the school the same day. If our numbers are low enough, we may need parents to drive. Let Coach Oliver know if you want to volunteer.
** Out of Town Overnight Trip: Fundraiser funded. Transportation will be provided. We will stay overnight at a hotel and return the next day. Some travel costs may be assessed to athletes prior to the trip. We may need parents to drive for these trips as well. Hotel and fuel costs may be reimbursed if funding allows.
JV & Varsity = Junior Varsity and Varsity
Select Varsity = Varsity athletes chosen by coaches based on performance, attendance and other factors
Qualifying Varsity = Varsity athletes who have qualified by time, distance or mark prior to competition