Michael Plattenburg
Boys Head Coach
221-3186
Brandon Oliver
Girls Head Coach
221-3186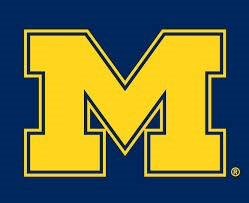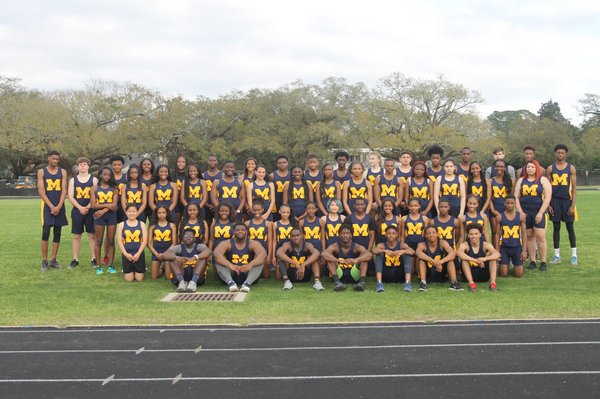 2022-23 Indoor Track & Field:
Update 10/31/22:
Indoor Track is BACK!!
We will begin indoor practices on Monday, November 7th. Practices will be Mon-Fri from 2:45-4:45.
This is IMPORTANT: YOU MUST HAVE A CURRENT PHYSICAL ON DRAGONFLY OR PAPER FORM TURNED IN TO COACH OLIVER BEFORE YOU CAN BEGIN PRACTICING WITH THE TEAM. Any Murphy Student with a physical can practice with the team. Only student-athletes who have reached the minimum standard for an event will be allowed to compete in INDOOR meets. Those who don't wish to compete in an indoor meet or don't reach a minimum standard will continue to train and prepare for the outdoor season which begins on February 6th.
See Coach Oliver if you have any questions.
New info still to come soon!
2022 MHS Track & Field Info:
Panther Pride can be described in these six words:
Achievement: a thing done successfully, typically by effort, courage, and/or skill
Class: showing stylish excellence
Dedication: committed to a task or purpose
Integrity: the quality of being honest and having strong moral principals
Persistence: obstinate continuance in a course of action in spite of difficulty or opposition
Unity: the state of being united or joined as a whole
2021 Highlights... WOW!
The Panther Track & Field team competed in the 2021 STATE TRACK MEET in Gulf Shores this weekend! Some AMAZING things happened but far too many to mention here. Our boys 4x4 team punctuated the season with an OUTSTANDING time of 3:23.16! That's faster than Murphy has run in OVER 20 YEARS!!! That time ranks us in the top 150 in the ENTIRE COUNTRY! Congratulations to Seniors: Jalen Williams, Khalil Johnson, Issac Williams, Javonte Carter and Tyrese Williams. Also, Congrats to Juniors: Fernando Brown and Joshua Reynolds. Great job this season, Panthers! The 2022 Track season will begin with a meeting in August and we will begin training in September so let's prepare for greatness!
2022 Eligibility Info:
Click this link for the Dragonfly Handout (information sheet). You'll need to complete all eligibility requirements therein.
Here is the link to sign up for DragonFly
Here is a link to the Physical Form (Preparticipation Evaluation). Print and have a doctor sign to clear you to compete with us. Then upload a picture to DragonFly.
Here is a link to the Sportsmanship Certification website. Click on NfhsLearn option (on the right). You'll have to register, search for the sportsmanship course (it is free), order course, complete the course and print (or screenshot) your certificate of completion. Then upload that picture in DragonFly or bring it to Coach Oliver and I'll upload it for you.
Social Media:

https://instagram.com/murphy.track/
Here is our 2022 Outdoor Meet Schedule...
MURPHY TRACK & FIELD




2022 OUTDOOR MEET SCHEDULE

DATE

EVENT

TEAM

LOCATION

Saturday, March 5

MGM Viking Invite

JV & Varsity

MGM High School

Wednesday, March 9

JV meet @ TBA

JV

TBA

Thursday, March 10

Middle School Meet #1

HELPERS

MURPHY HS

Saturday, March 12

Jim Tate Relays

JV & Varsity

St. Paul's Episcopal

Wednesday, March 16

JV meet @ TBA

JV

TBA

Thursday, March 17

Middle School Meet #2

HELPERS

MURPHY HS

Saturday, March 19

Dual Meet Vs Davidson HS

JV & Varsity

MURPHY HS

Wednesday, March 23

Lyon Newell & Fast Times

Varsity

UMS-Wright

Thursday, March 24

Middle School Meet #3

HELPERS

MURPHY HS

Sat March 26

Hornet/Lion Invite

Varsity




USA




Tuesday, March 29

JV meet @

TBA

JV

TBA

Thursday, March 31

Middle School Champ's Meet

HELPERS

MURPHY HS

Friday, April 1

Meet of Champions - Open

Varsity

UMS-Wright

Saturday, April 2

Meet of Champions - Invite

Qualifying Varsity

St. Paul's Episcopa

l

April 9

Angelo Harris Meet

Varsity

McGill-Toolen

Tuesday & Wednesday, April 12 & 13

Mobile County Track & Field Championships Meet

Varsity




& HELPERS

USA




Hosted by MURPHY

April 18 - April 22

SPRING

BREAK

(Practice during the

break is TBA)

Friday, April 29 &

Saturday, April 30

Sectional Qualifying Meet

Select Varsity

USA




Hosted by McGill-Toolen




Thursday, Friday, & Sat, May 5, 6 & 7

*AHSAA Outdoor State Meet

Qualifying Varsity

Gulf Shores Sports Complex

Mon & Tue,

May 16 & 17

**State Heptathlon & Decathlon

Qualifying Varsity

Hoover HS, Hoover, AL
This schedule is subject to change at any time
GOOD LUCK THIS SEASON AND GO PANTHERS!!!!
* Out of Town Day Trip: Transportation will be provided. We will return to the school the same day. If our numbers are low enough, we may need parents to drive.
Let Coach Oliver know if you want to volunteer.
** Out of Town Overnight Trip: Fundraiser funded. Transportation will be provided. We will stay overnight at a hotel and return the next day. Some travel costs may be assessed to athletes prior to the trip. We may need parents to drive for these trips as well. Hotel and fuel costs may be reimbursed if funding allows.
JV & Varsity = Junior Varsity and Varsity
Select Varsity = Varsity athletes chosen by coaches based on performance, attendance and other factors
Qualifying Varsity = Varsity athletes who have qualified by time, distance or mark prior to competition
Help is needed at all home meets as well as the Mobile County Championships Meet at USA. If parents are able to help out at any of our meets, please contact Coach Oliver at boliver@mcpss.com . You will be given information about ways you can help.
The Track & Field team at Murphy is a "self-sustaining" athletic organization. As such, we receive no financial assistance from the school or any other entity. We are responsible for raising money for any activities in which we wish to participate. With that said, we require 100% commitment to fund raising efforts because the proceeds will be enjoyed by 100% of the team. We currently have 3 fundraising opportunities employed throughout our outdoor season.
Our first fundraising opportunity is hosting middle school meets at Murphy. We currently host 4 middle school meets, all of which occur on Thursdays in March. We are required to collect a spectator admission fee or "gate." In addition, we will receive an "entry fee" from each team competing in those meets. If we are allowed to have concessions, we will.
Our final fundraising opportunity is hosting the Mobile County Championships at the University of South Alabama's track facility in April. We get to collect a spectator admission fee or "gate" and team entry fees. This meet costs us a LOT of money to put on but we usually make all of it back and then a little profit. If we are allowed to have concessions, we will.
Team Fee: $100 due on or before Jan 7th, 2022
The team fee covers our team's entry costs to compete in track meets during the outdoor season. It also helps us purchase equipment such as hurdles, crossbars, and other various equipment necessary to host meets at Murphy and participate in a variety of events.
Uniform Fee: $60 due on or before Jan 7th, 2022
The uniform fee is used to purchase a competition top and bottom. Athletes are required to compete in "school-issued" competition uniforms. Once an athlete has purchased his or her uniform, they may keep it forever. They may also use this uniform for future seasons. Once purchased, the uniform becomes the athlete's responsibility. If lost or damaged, the athlete must purchase an additional uniform top - $30, bottom - $30, or both - $60. NOTE: If you have a current uniform, you don't need to pay the uniform fee.
OPTIONAL Team Warmups: $80-100 due on or before Jan 21st, 2022
The team warmups (top and bottom as a set) areoptional. Warmup style will be decided upon by the coaches in conjuction with our team's senior student-athletes. Warmups will be ordered on a pre-paid basis. A team member's team fee and uniform fee (unless you are a returning athlete) must be paid prior to ordering the team warmups.
Team T-Shirt:
The team t-shirt will be provided at no additional cost while inventory lasts.
NOTE: You must be a current member of the team to receive any team gear.
See "Files" below to find Middle School Meet Info sheet available for download. We are looking into having schools enter athletes into our middle school meets via al.milesplit.com. Coach Oliver will send out entering information prior to each meet. If no entering info is sent out, complete and email entry sheet to boliver@mcpss.com by NOON on Wednesday before the meet. Thanks a lot!!
- Brandon Oliver